The Executive Director  Dan AGBOKA  – DZEGEDE  paid a courtesy call on the Volta Regional Minister Hon Dr Archibald Yao Letsa  to present a letter of request of office facility to enable VOLTA DEVELOPMENT FORUM SECRETARIAT to start effective administration operation .
To my utterly surprise the Hon  RM immediately approved the request and tasked the Estate Officer of VRCC  to lead ED  and his team to inspect the property .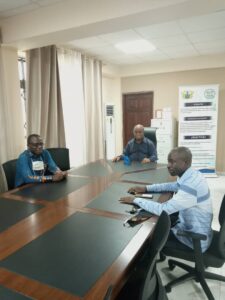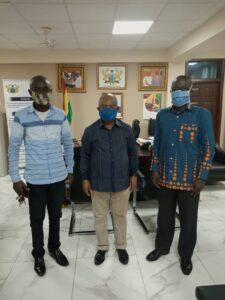 At the meeting was the RM, ED, and Mr Delali Ndo chairman of Research & Monitoring of VDF.
VOLTA REGION  is moving forward,  we shall soar as never before in the history of this country.  On this road each one of us must watch out for the faint along the path. We are ever  determined to do more exploits for the region with our various expertise collectively.
IN GOD WE TRUST,  VOLTA MUST ARISE ONCE AGAIN  !!!